The only lasting beauty Stoneware Dish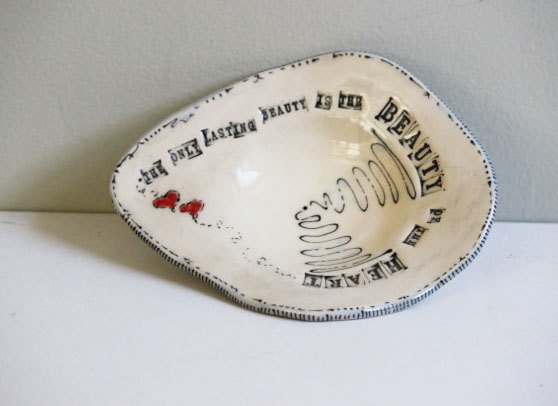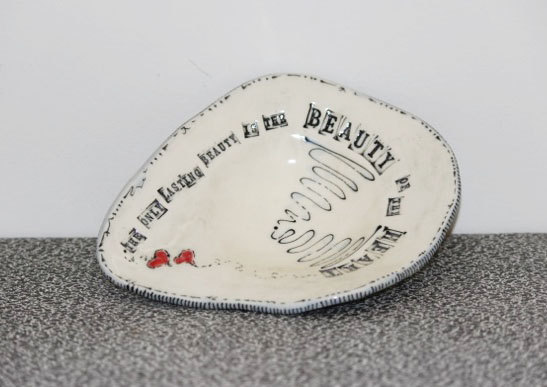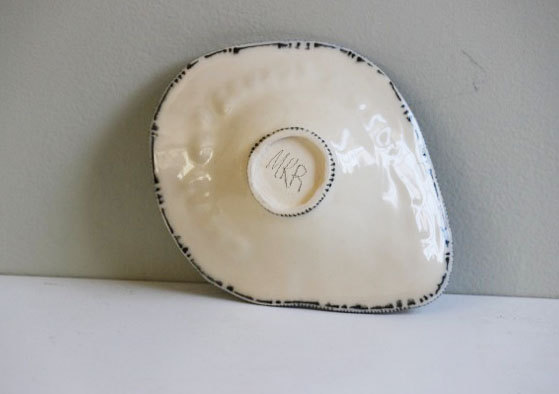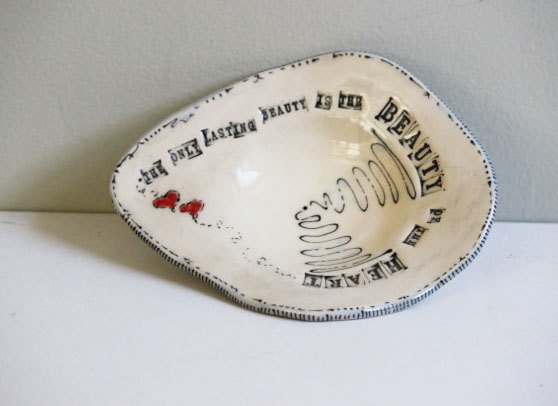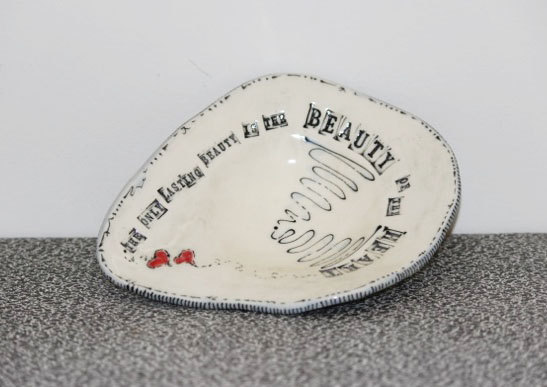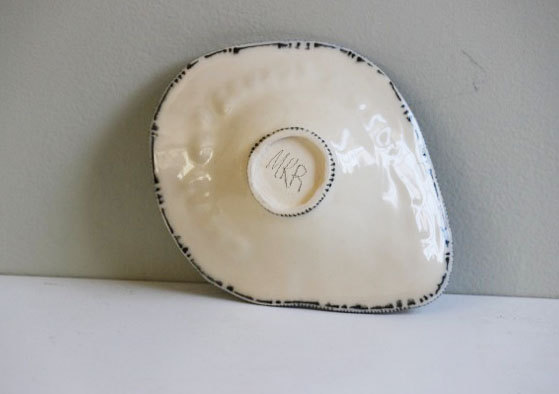 The only lasting beauty Stoneware Dish
The only lasting beauty is the beauty of the heart.

This one of a kind dish was hand built in white stoneware. I stamped the text into the clay then decorated the surface with underglazes. The piece is bisque fired, then glazed and fired again to a high temperature. The finished piece is a warm white with a nice glossy finish.

Measures 5" x 6 1/2" at widest points. Perfect size for a nightstand or occasional table.

Glazes are non toxic and food safe. Hand washing is recommended.