Make your life a masterpiece Stoneware Dish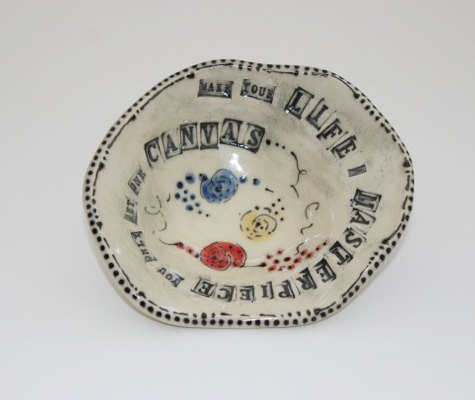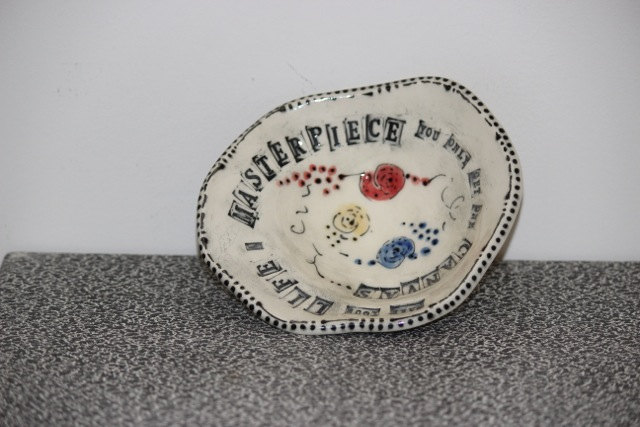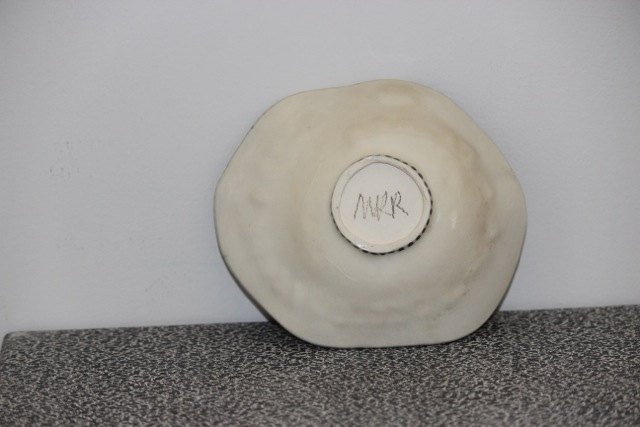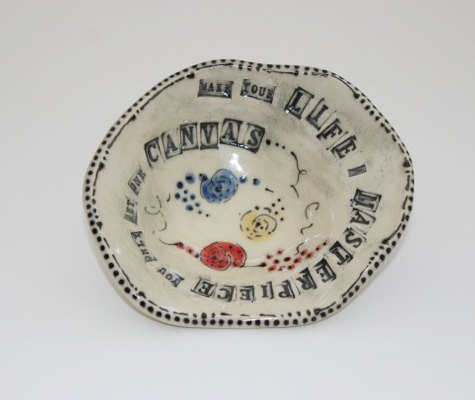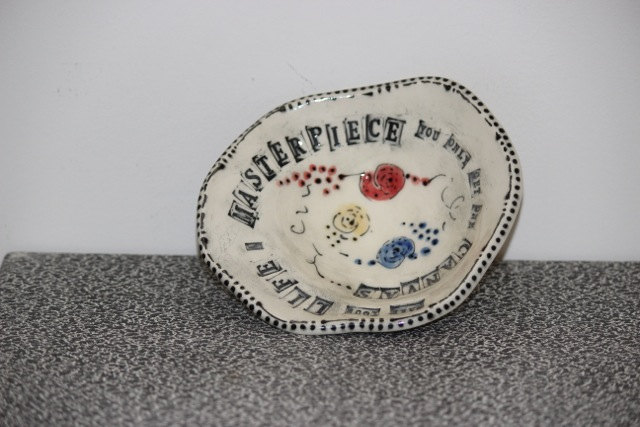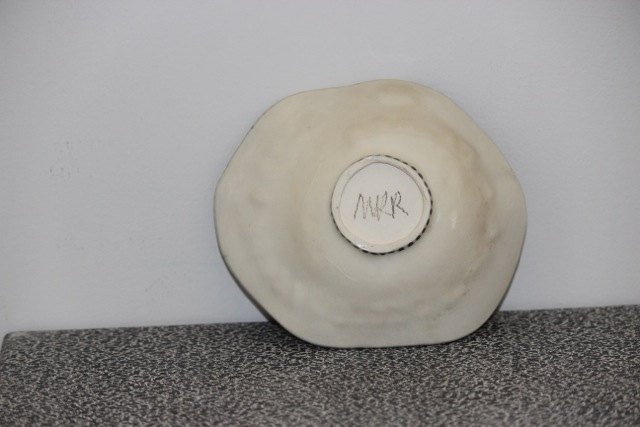 Make your life a masterpiece Stoneware Dish
Make your life a masterpiece, you only get one canvas.

This one of a kind small dish was hand built in white stoneware. I stamped the text into the clay then decorated the surface with underglazes. The piece is bisque fired, then glazed and fired again to a high temperature. The finished piece is a warm white with a nice glossy finish.

Glazes are non toxic and food safe. Hand washing is recommended.